This nursery opened in July 2017 with the help of two significant grants from Norfolk Community Foundation and Norfolk County Council Early Years. Our premises used to be stables, but they were converted in 2017 along with several barns in the adjoining courtyard. It is a wonderful setting for a nursery school, and we are so lucky to be allowed to explore the surrounding farm land.
Debbie manages this nursery, having spent several years at our sessional nursery. Beth and Adrienne, joined the management team, after both being promoted from Constitution Hill and Wroxham Road nursery school respectively. Together, they bring a wealth of Once upon a time experience and knowledge to this setting, focusing on creating a wonderful and happy environment for the children. In November 2019, it was rated 'Outstanding' in all areas by Ofsted.
There are two large nursery rooms. The younger children are on one side of the building, where there is also a separate sleep / changing room and a kitchen. The older children are on the other side where they have their own washroom. The nursery is equipped with a wonderful array of equipment and resources designed for young children, where they can learn and develop through play. Each of the nursery rooms has direct access to an outside, secure play area which we make the most of, whatever the weather!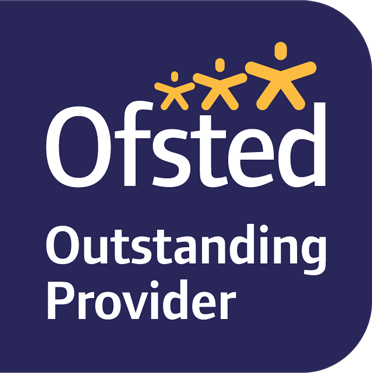 The team use an online app called 'Tapestry' to record each child's learning journal. Parents can log in whenever they wish to keep up to date with the activities their child has been doing at nursery, along with their developmental progress.
Meet the Manager
I'm very proud to be the Nursery Manager of Once upon a time at 'The Farm'. This is truly a unique setting, with endless possibilities for children to explore and thrive. Previous to this role, I started at our sessional care nursery at Cecil Gowing Infant School in 2010.
We have a fantastic team here at White House Farm, with a mixture of skills, experience and qualifications. Our management team brings over 20 years' Once upon a time knowledge and experience to this nursery school. We're joined by an enthusiastic and skilful team of nursery practitioners.
We take every opportunity for all the children to explore the Farm and everything it has to offer, from muddy walks, to fruit picking, to teaming up with GroWild, the neighbouring Forest School. Whether it's creating something in our woodwork shed, growing their own fruit and vegetables, or bird watching, there's always something going on in our gardens.
Meet the team
We're lucky to have some fantastic people who bring the magic to life at Once upon a time. Each member of the team is a Key person to a small number of children. When your child starts nursery, they'll be matched to one of the team who'll help settle them into nursery, support their learning and development and be your main point of contact. Debbie is joined by Beth, Deputy Nursery Manager and Room Manager, and Daisy, Room Manager.
Baby and Toddler room
Caterpillars
Room Manager, Daisy is joined by Becky, Lauryn, Chloe, Beth, Chenise and Immi.
Toddler and Pre-school room
Butterflies
Early Years Teacher and Room Manager, Beth, is joined by Cheryl, Molly, Olivia and Kayleigh.
Within the team, we also have three Apprentices, Vicky, Abbi and Poppy, as well as our Cook, Sarah.
Gallery
Where to find us
Register a place
If you'd like to register a place for your child, please click the button below.